For the last 50 years The Bloom Group has been supporting the most vulnerable people in Vancouver's Downtown Eastside, helping them to feel welcomed, safe, and loved, and that wouldn't be possible without you, our community. Your kindness each year gives our city's most marginalized people hope, and keeps them connected to the services that can help them to regain their independence. This is especially important at this time of year, during the winter holidays, when the weather is cold and the days are short.
This year we have had an exceptional number of individuals and community groups who have put together specialized care packages to remind those we serve that they are "Not Alone" and that their community cares about them. Thank you for your generosity!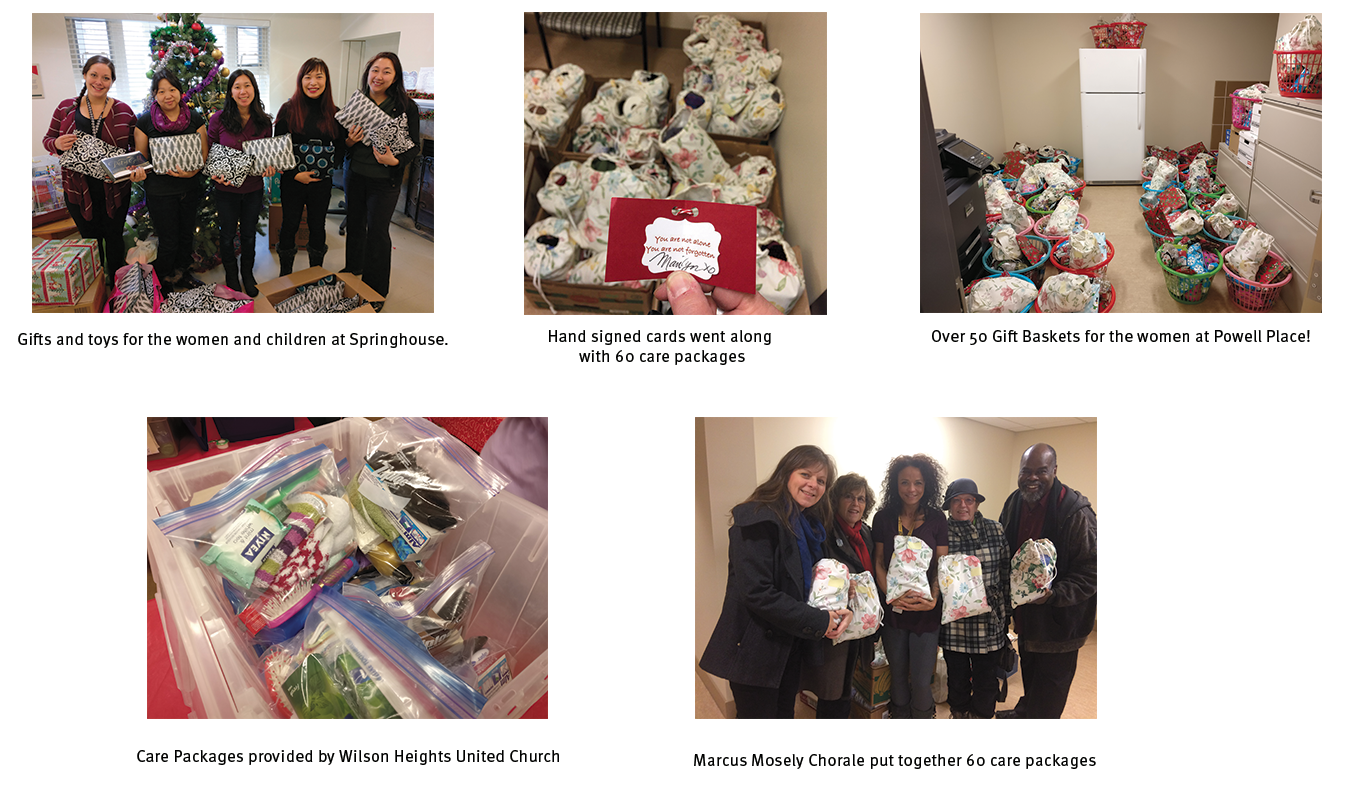 Due to the large number of gifts we are unable to include all of them here. Please know that they have been shared with our clients and are deeply appreciated by them.
Tweet