Issue 8. October 2022
Welcome to the Fall 2022 edition of BloomBuzz!
Serving Up Food with Passion
Randy Larocque, Food Services Manager, The Bloom Group
A Day In The Life Series
As Food Services Manager at the Bloom Group, Randy Larocque, Certified Chef and Certified Nutrition Manager, ensures that everyone accessing Bloom Group services is well-fed. Working with a nutritionist on-site, meals are designed to be healthy and delicious.
The Bloom Group provides 3 meals/day for 247 people including those with long-term mental health challenges, women seeking emergency shelter, individuals facing barriers to stable housing, individuals receiving end-of-life care, and those at risk of homelessness.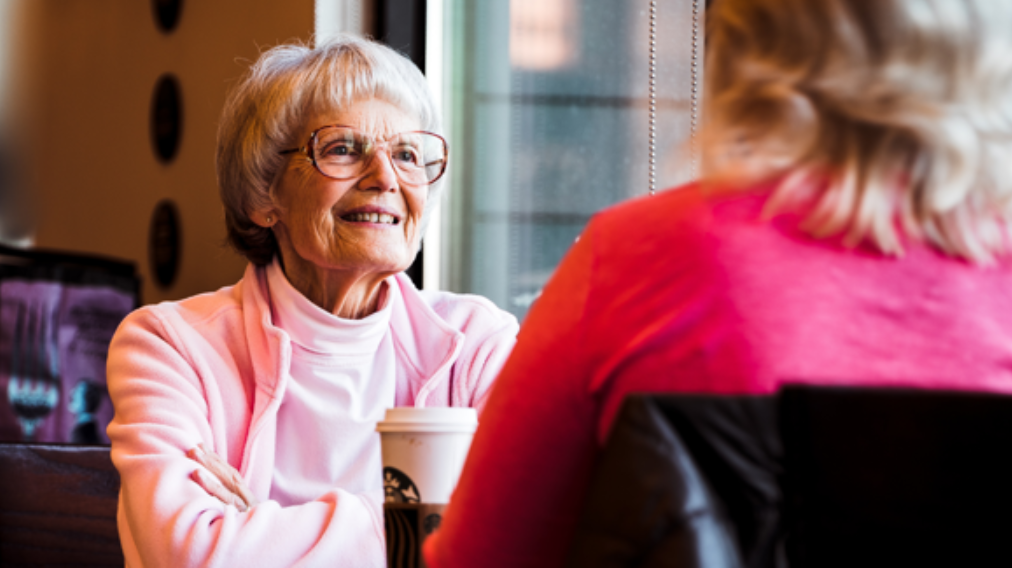 Program Highlight
Adult Guardianship
Since 1998 our Adult Guardianship program has managed the income of low-income individuals who are no longer able to care for their own financial needs. It is the only service in BC of its kind, apart from Public Guardian & Trustee of BC.
Most of our clients are seniors who have chosen our program to administer their pension income. Many are vulnerable to financial abuse. Some clients are referred by community service providers and have been medically certified as incapable of managing their finances.
Services include:
Creating a functional budget and plan for debt reduction, in co-operation with client, based on income, monthly expenditures, debts and saving for future needs.
Paying bills such as rent, meals, utilities and pharmacy.
Facilitating income tax filing and filing back taxes.
Liaising with community care workers to provide financial support to, and for, clients when appropriate.
Providing monthly statements upon request.
Applying to all possible income benefits such as Guaranteed Income Supplement, SAFER, Disability Tax Credit, and BC Bus Pass.
Donate here to help seniors manage their finances and keep them safe from financial abuse:
Celebrating 20+ Years at Bloom
Employee Anniversary Series Part IV
For the last 23 years, Kulwinder has been starting the day for Bloom Group residents with delicious food and conversation. Prepared for anything, Kulwinder can be found cooking, baking, doing dishes, and sometimes even working the front desk. Though she started her tenure at Cordova House, she has spent the last six years working with the residents at Victory House, Bloom's stable housing for residents with chronic mental health challenges.
Kulwinder shared that she found Victory House a calm place to work. Here, with long-term residents, she's able to get to know the residents' likes and dislikes, and works with a dietician to prepare healthy meals that work with their dietary needs. Bloom is grateful to have dedicated employees like Kulwinder to ensure that life for our residents is smooth, healthy, and above all, delicious.
Celebrating the kindness and compassion in all of us.
The inaugural HUGStar Awards 2023 are to:
Honour outstanding individuals, businesses and organizations who have demonstrated exceptional kindness, generosity, humanity and resilience.
Celebrate the stories of British Columbians who have overcome extraordinary adversity to give back to their community.
Raise critical funds to provide housing, healthcare and social services for the vulnerable.
Award recipients will be announced at the HUGStar Awards ceremony at The View, 250 Powell St., Vancouver, BC on May 4, 2023 in the categories of:
Kindness Award
Honours individuals and organizations who have demonstrated an outstanding
commitment to support the community through exceptional acts of kindness and service
to others.
Generosity Award:
Honours individuals and organizations with a proven record of impactful generosity who,
through either direct financial support, or participation, have demonstrated charitable
responsibility and generosity of spirit. Nominations will be adjudicated based on the
impact of the generosity, not the dollar value of the support.
Humanity Award (Organization)
Honours organizations that have gone above and beyond to demonstrate caring,
compassion and empathy and inspire others to share the humanity in all of us.
Resiliency Award (Individual)
Recognizes individuals who have demonstrated remarkable strength, courage,
determination, and persistence to overcome adversity.
Each category can have up to two recipients.
Nominations
Nominations are now open.
For nomination details including how to submit a nomination and key timelines go to: HUGStar Awards About – The Bloom Group
Deadline for nominations: November 30, 2022. We offer attractive sponsorship opportunities. View the sponsorship deck here: HUGStar Awards – The Bloom Group
Gold Sponsors
Make a difference.
Your support is most appreciated!
CRA: BN108021544RR0001
The Bloom Group
391 Powell Street
Vancouver, BC
V6A 1G4