The Bloom Group has provided homes and services to residents of the Downtown Eastside of Vancouver for over 60 years.
Emergency shelters and transitional housing for women and children
Housing for people with mental health and substance use issues
Supportive housing with wrap-around supports to manage day-to-day activities
Affordable housing for low-income individuals
Homelessness comes in all shapes and sizes.
People who find themselves homeless come from all walks-of-life with a diversity of backgrounds and a wide range of experiences. Linda used to have a stable home in an affluent Vancouver neighbourhood and a viable clothing business before she found herself experiencing homelessness. Due to "life circumstances" she lost it all. Linda has called The Bloom Group's Santiago Lodge in the Downtown Eastside her home since 2010.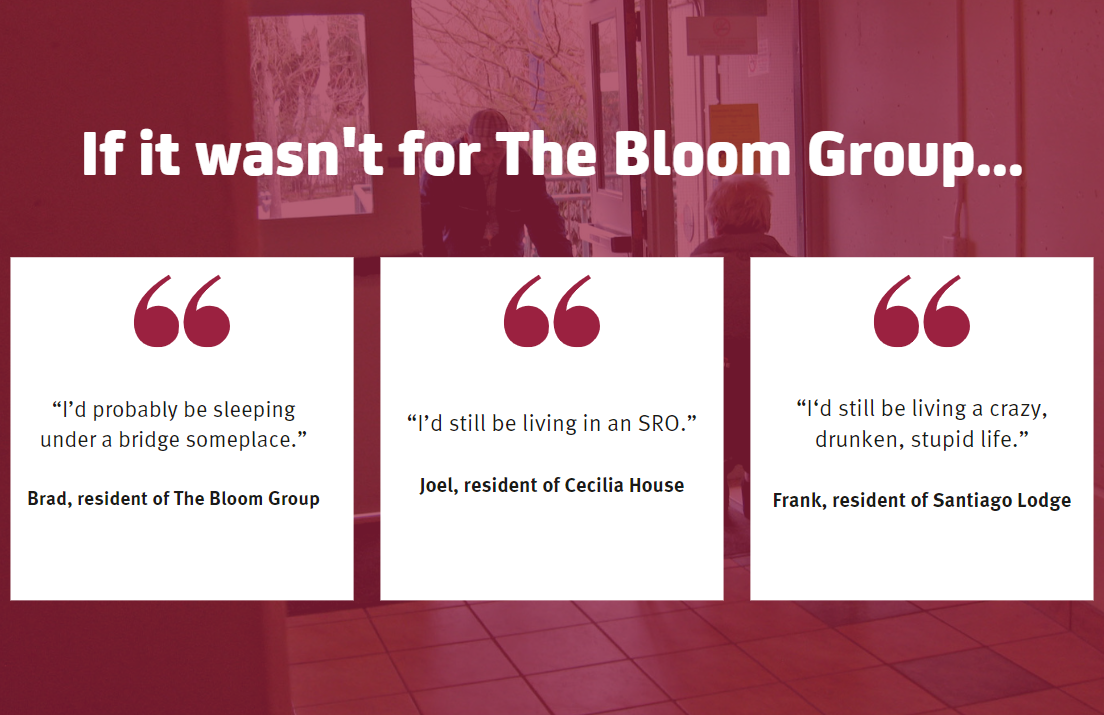 Since 1961, The Bloom Group has responded to society's most pressing challenges: homelessness and lack of affordable housing, mental illness and addiction, poverty and social isolation, violence and abuse, and aging and end-of-life care.

Our services are rooted in compassionate care that embraces and develops the strengths of individuals to help build resiliency and self-determination.
Giving Tuesday is the day the world comes together to give back.

Join millions across Canada and around the world and make a big difference.