Provide a home for the homeless.
The Bloom Group meets the needs of the community by providing a variety of housing options and wraparound social support services.
On Giving Tuesday, your donation can help provide a home for the homeless.
From the Shadows to the Light
Lizette arrived at Springhouse women's shelter in June 2020 with a newborn. Fleeing an abusive relationship and recovering from a cesarean, she had no income, no family, no connections or support, and no work permit to work in Canada. She said she was "in the shadows … with no value".
Springhouse made her feel­­ safe and gave her a new life.
According to Lizette, if it wasn't for Springhouse, "I wouldn't have the life that I am having now because they were there for me in many ways…It was like a family."
Springhouse provides emergency shelter for 32 women and women-led families. It is the only shelter in Vancouver that allows male children over the age of 12. Springhouse also provides second stage supported housing for women and their families for up to two years.
Today, Lizette is currently employed, has a stable income, secure housing, and reliable daycare for her son. Lizette credits Springhouse for giving her the life she has built now. Springhouse was "there for me in many ways … now I can become whatever I want".
Thanks to the help Lizette found at Springhouse shelter, she went from out of the "shadows" to "the other side".
She believes, "If I can do it … many others can if they really want to."
Lizette's story, while unique and remarkable, is one of many similar stories of individuals who have managed to rise above hardship thanks to the care and support of The Bloom Group.
Be part of the solution.
Your donation will be matched dollar for dollar up to $10,000!
---
The Bloom Group has provided homes and services to residents of the Downtown Eastside of Vancouver for over 60 years.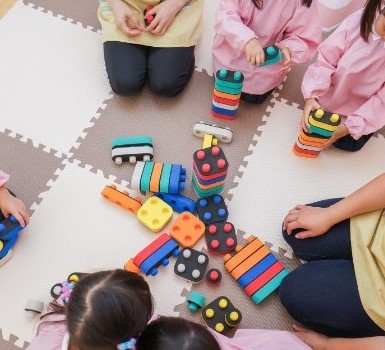 Emergency Shelters and transitional housing for women and children
Housing for people with mental health and substance use issues
Supportive housing with wrap-around supports to manage day-to-day activities
Affordable housing for low-income individuals
But we can't do it alone. Help us lift people like Lizette out of the shadows and give them what they need to thrive.
On Giving Tuesday, help people like Lizette live their best life.
Out of the Shadows
Since 1961, The Bloom Group has responded to society's most pressing challenges: homelessness and lack of affordable housing, mental illness and addiction, poverty and social isolation, violence and abuse, and aging and end-of-life care.

Our services are rooted in compassionate care that embraces and develops the strengths of individuals to help build resiliency and self-determination.
Giving Tuesday is the day the world comes together to give back.
Join millions across Canada and around the world and make a big difference.
Thank you!